But But, I loved
Greetings followers of But, But, I Loved, a novel in progress.
I completed the month of August with one of the craziest months of my life. For the first time in over a year I took a vacation to not exclusively visit relatives, but also to in part visit relatives. I trip took my wife and me to Sedona Arizona where my mom and sister and their spousal units live. The bulk of the trip was planned for that visit. With my sister we did a trip to the old mining town of Jerome Arizona. Much history there. We also had a great time also celebrating my mom's birthday. While she may walk a bit slower and need some assisting, she is doing well.
One reason to drive on the trip was to talk with people in flyover country and see parts of the old Route 66 through Arizona, Texas, New Mexico and Oklahoma. Tucumcari New Mexico gave introduction to some new acquaintances that helped give ideas for But But, I Loved. Tucumcari is one of the Route 66 towns that gave inspiration to the movie Cars.
Through conversations along the way with the various local people I was able to get additional insight into how people think. It helped me further understand the 2016 political victory of Donald Trump. These are hard working people. They have a sense of purpose, like to make things, are able to realize that people are not perfect. Many I talked with do not like to be intellectualized. Their use of the English language is simple and concise. These are not negatives, this is a reality that is lost on many intellectuals.
My 2000 Honda Insight does not use much gas, so the conversations at the pump were short...and few and far between, but enlightening. One gentleman while filling the car with gas was proud to talk about his town. How it had changed over the years. How there was a renewed optimism. Ironically, I remembered statements like that on a vacation I took to Montana back in 1983.
They say that a writer writes about his experiences and also himself. That is why it is important to see different things in the world. My world being the mainland United States. This is why I felt it was important on this trip to drive. I caught a bit of flack for driving and not flying, but the flack was well worth it. The experience was quite good. The people I met were friendly and fantastic.
Additional creative ideas were taken from the trip. You will see in the final novel how it all plays out.
Taking a vacation from my day job is quite challenging. Much of what I do is based upon being on site helping people with their computer tools. Preparing for the trip was a large task, trying to get everything completed and delegated prior to leaving, then returning and getting caught back up.
Now that I am back and pretty much caught up at work, it is now full bore forward. I have a time frame in mind for completing the novel. I have the ending completely in mind, but will not write it until the appropriate time… at the end.
I have all my notes in place and ready to go. It is now write, write, write!!
Watch the blog and your emails for those who signed up for email alerts at www.butbutIloved.com.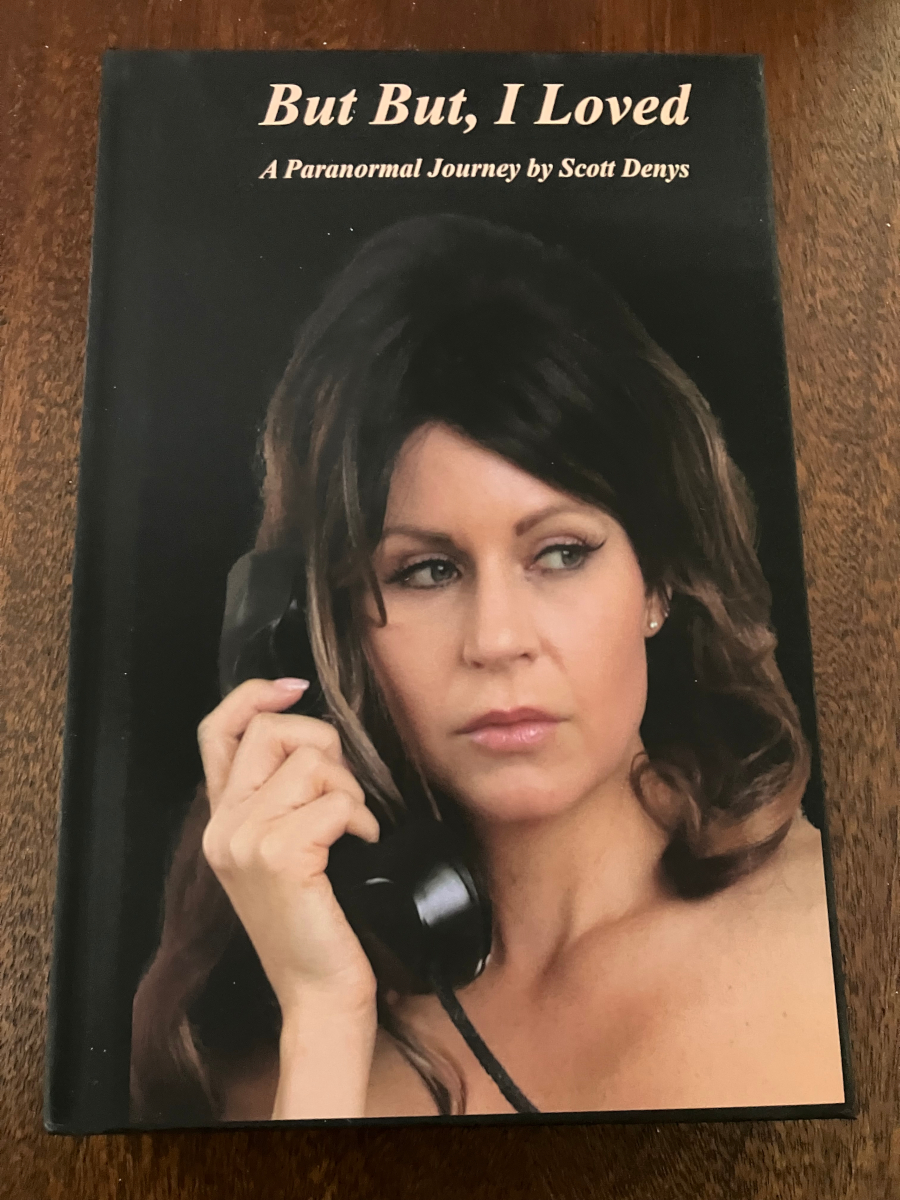 There are no reviews yet.